Quendon Church Tower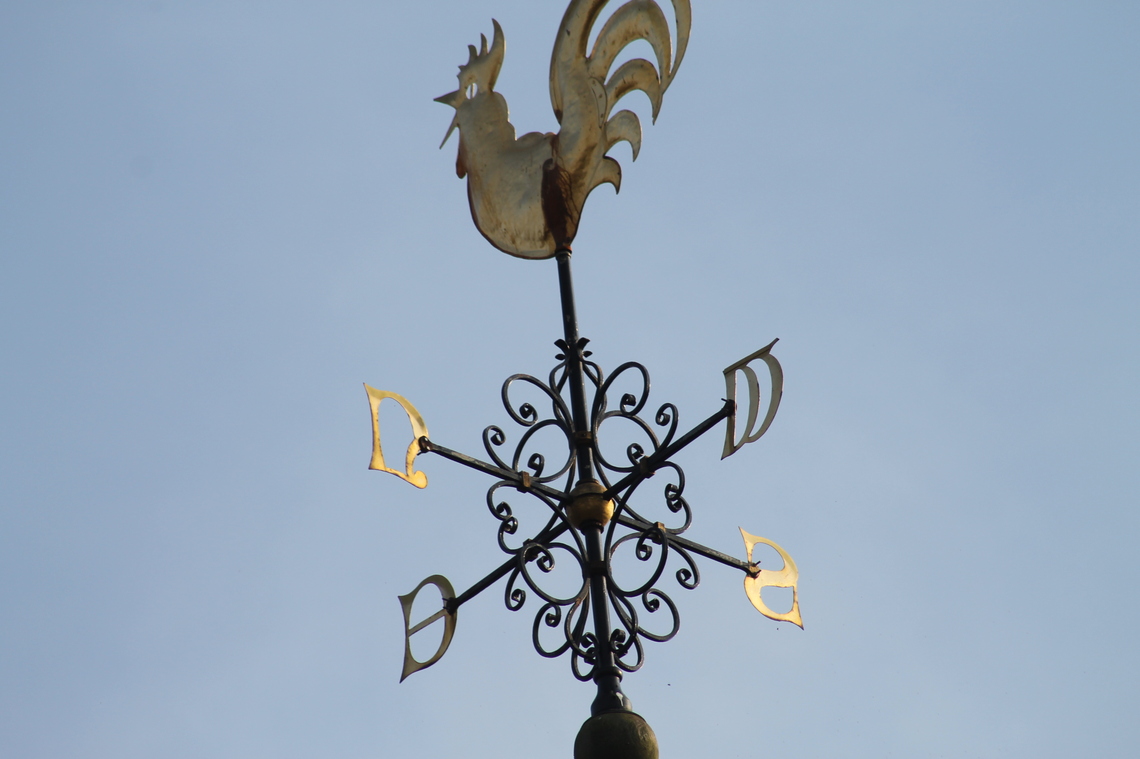 If you regularly work the footpaths around Rickling and Quendon you will know the white painted wooden bell tower of Quendon looking out above the trees. Clearly visible from Rickling Church, across the fields, and as you come over the motorway bridge at Quendon Hall, the bell tower is a village landmark. By 2013 this was in urgent need of restoration.
The wooden tower was erected in the 1950/60's during extensive restoration work and it replaced the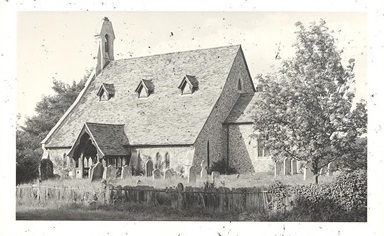 previous masonry structure which was struck by lightning. Since then, despite occasional remedial works, the wooden pillars and louvre panels rotted and had to be replaced.
The necessary permission, (called a faculty) was obtained from the Chelmsford Diocesan Advisory Committee to undertake the repairs and quotes for this work from three steeplejack companies came to just under £50,000. This was a huge amount of money for the PCC to raise.
Various fundraising events were run and we were delighted that grants were made by Viridor, Stansted Airport Community Trust, Garfield Weston, Headley Trust, Essex Environment Trust and Friends of Essex Churches. This still left over £10,000 to raise but together with some "scraping of the barrel" of legacy and Friends of Quendon & Rickling Churches funds we are proud to report that the work has now been completed!
We would like to thank Suzanne Hawkins for all her hard work in applying for and successfully obtaining the grants and everyone who donated to our appeal in assisting us to meet our target to enable to work to be completed.
Thank you everyone!
The nature of the contruction and limitations arising from the listed status of the building, as well as those imposed by the Diocese mean that we must be prepared to face a future of continuous maintenance and this inevitably will be expensive. We hope though, that by carrying out works on a regular, rotating basis, a major rebuilding task such as that now completed can be avoided.
If you care about this magnificent landmark please help us by making what gifts you can for the future. Don't forget that you can increase the value to us of your gift if you use GIFT AID. You can get details of how to do this by using the "Contact us" button in the left-hand panel for this web-site.
| | | | | | |
| --- | --- | --- | --- | --- | --- |
| Before Restoration | Spot one of the Culprits! | | Work in Progress | Work in Progress | |
| | | | | | |
| | |
| --- | --- |
| Job Done! | Pretty Good, eh? |
| | |