Quendon's Fountain
The Memorial fountain is one of Quendon's most visible landmarks and is very much a symbol of the village. A plaque inside reads,
"THIS FOUNTAIN AND DRINKING TROUGH WERE DONATED TO THE PEOPLE OF QUENDON IN 1887 BY HENRY TUFNELL. ESQ IN MEMORY OF CoL. CRANMER-BYNG OF QUENDON HALL. THEY WERE LATER RESTORED IN MEMORY OF G.B. BEEMAN WHO LIVED AT MANOR FARM 1922-54.

BY ERIC WRIGHT 1990"
Another plaque inside reads,
"THIS SHELTER WAS RESTORED IN MEMORY OF GEORGE BEAUMONT BEEMAN WHO FROM 1922-1954 LIVED OPPOSITE"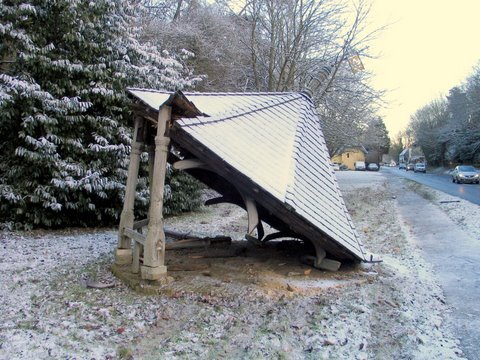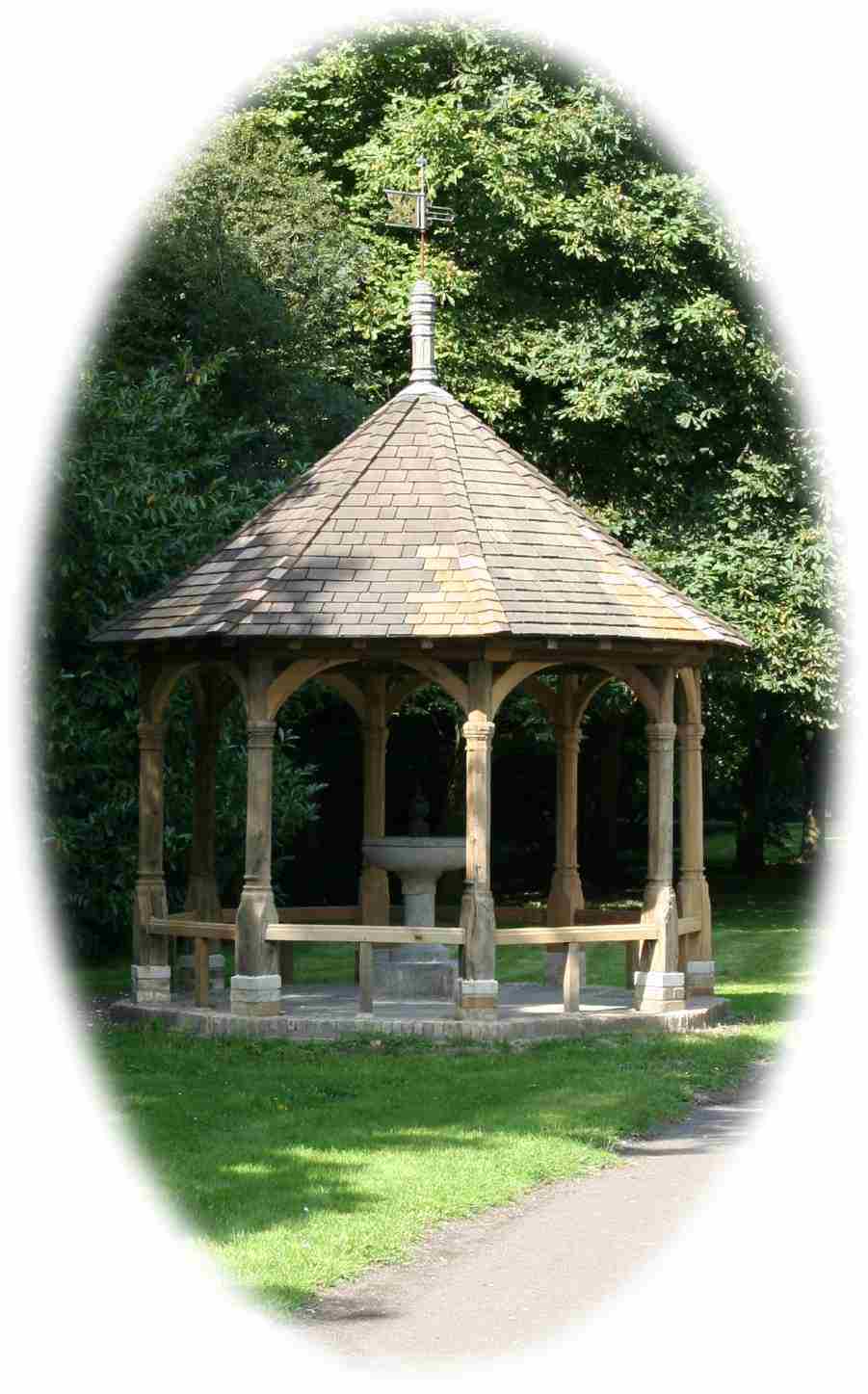 During the winter of 2010-11 a motor vehicle crashed into it, causing substantial damage. After several painful months (during which passers-by familiar with the structure made frequent inquiries as to its well-being!) it has now been restored again and the rather new-looking replacement parts are expected soon to weather so as to match the whole.

The repaired fountain was formally opened 2nd October by Mrs Maureen Hawkins.